Finding a reliable printer that has all the necessary features to suit your needs and budget is difficult and then organising the correct replacement printer cartridges on top of that is a headache for most people. Let us find the correct printer for you or organise the correct replacement cartridges or parts and repairs for your existing printer to keep your printer running smoothly.
If you are looking for a new or replacement printer for your home or office let us help find the correct one for you with all the features you may need such as colour printing, scan to email, duplex printing, Automatic Document Feeder, multiple paper trays and paper sizes, etc. We can supply all the major brands and other brands you may not have heard of such as Brother, HP, OKI, Epson, Kyocera, Canon, Lexmark and Avision.

We can also help with installation of the printer in your home or business, installing the correct drivers on all devices and any necessary configuration such as scan to email, paper tray sizing and setting up multiple paper trays. If specialised configuration is required for the software you use we can even help contact the software vendor to make sure the printer is set up correctly to work for you.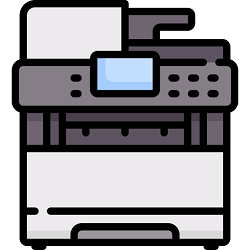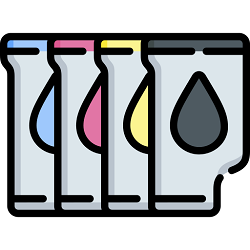 Making sure you have the correct cartridges for your printer when you need them can be a real hassle especially if you are busy. We can organise and supply the most cost effective cartridges for you and if you are in the Greater Launceston Area we will even drop them off to you for free.

We can supply both new and quality refurbished cartridges for all of the major brands such as Brother, Canon, Epson, HP, Ricoh, Fuji Xerox, Oki, Lexmark, Kyocera and more, so do not hesitate to ask us for a price comparison as you could be potentially saving money on your printer cartridges.
Printer downtime can be a nightmare even at the best of times but thankfully we can help by either attending your home or business or feel free to drop off the printer to our office. We will then assess the issue, quote you on any labour and parts, order in any necessary replacement parts, perform the repairs and return the printer and set it back up once tested.

Not only do we supply cartridges we can also supply other consumables such as rollers, imagining drums, transfer belts, fusers, waste toner containers and more, we will even help with replacing the item and disposing of the old one if required.