At Plexus Computing we offer computer and laptop repairs, servicing and upgrades, or we can supply a new computer or laptop that suits your specific needs. Whether that be for simply checking emails, watching a few YouTube videos and browsing Facebook, to the more intensive 3D modeling, gaming, or video editing, we can work with you to supply a system that suits both your budget and your needs. We even offer a data transfer service so nothing from your old system will be lost when transitioning to your new one.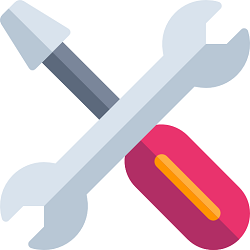 Don't put up with a laptop that only works with the charger plugged in, a keyboard with some letters that just don't register, or a damaged screen obstructing your view. If your computer is randomly shutting off or crashing, a program will not load, or it just seems to be running slow, let us find the best solution for you.

Maybe you just want your system cleaned up so it doesn't run too hot, upgraded for more storage, more RAM, a graphics card, or even a better processor, or just a health check up to make sure your system is running at it's best, we can help you get the most out of your system.
We supply laptops to fit all your needs. Whether it be for school, home or office use, we can source a laptop within your budget and all the accessories to match such as an additional monitor, a docking station or a keyboard and mouse, as well as offering upgrades and replacement parts for some older laptops.

We can also help with setting up and transferring data to a new or second hand laptop as well as wipe an existing device so you are ready to sell it, give it away or we can help with disposal of the device so you know all your data will remain safe.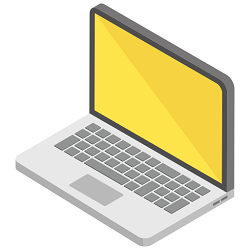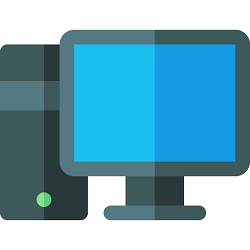 These types of computers are our most common requests so we know the importance of a computer that works flawlessly all day, every day and is equipped with the components that will make it last well into the future. All our computers are custom built and have the ability to be easily upgraded in the future, so if you need more storage, a bit more RAM or even a graphics card we have you covered.

No matter what your budget or requirements, we can find the best solution for you. We can even transfer your data and programs to your new computer as well as installing the computer in your home or office to make the transition seamless and get you up and running as fast as possible.
We also supply gaming or workstation grade computers utilising the latest components from reputable manufacturers. All these computers have ample storage and RAM to suit everything you can throw at it. Our staff are avid tinkerers and have hobbies that push their personal computers to the limits so we like to keep up to date with the latest hardware available and are confident in our recommendations for you. We can even do custom water-cooling loops.

These computers are great for the gamer or game developer, 3D modeller or media production worker, or anything else that requires a bit more than your average computing power. All of our computers are built with expandability in mind so if you need more RAM, storage or computing power in the future, parts can easily be upgraded or swapped out to fit your growing needs.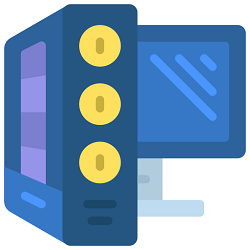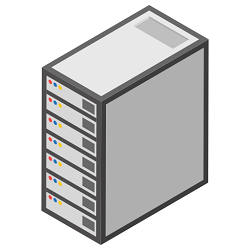 Do you find yourself needing to share files amongst staff or have a lot of file storage needs? Maybe you have software everyone needs access to or just want a flexible solution for accessing everything you need wherever you are. A server may be the best option for you.

Whether it's Windows or Linux, all our servers are customised to fit the individual needs of the client with the hardware to keep it running 24/7 and with the support and knowledge of how to fix it if anything does go wrong. We also can setup onsite and offsite backup options to make sure all your data is safe, secure and readily available no matter what the circumstances.